Sometimes progress in life can be tough to measure. You might feel stuck right now. Or just the opposite—you might feel like you're making incredible progress. But are you?  How would you know?
Of all the areas in which I want to make progress in this life, character (which is inherently tied to spiritual growth) is the greatest. How do you know how your character is doing…really? It's important because, in the scheme of life, character trumps gifting. The headlines are littered with gifted people whose character (or lack of it) caused their downfall. Your competency will take you only as far as your character will sustain you. Surprisingly, your character isn't just revealed in your best moments. The truth often breaks out in the little moments.
If you want to know how your character is really doing, check yourself in these 9 everyday moments we all encounter.
9 EVERYDAY THINGS THAT REVEAL WAY TOO MUCH ABOUT YOUR CHARACTER
Before I jump into the list, just know I have failed every one of these tests at some point in my life. Okay, sometimes I still fail some of them. But you have to have something to work toward, don't you?
1. WHAT YOU THINK WHEN SOMEONE TAKES 'YOUR' PARKING SPOT
You know that moment when you get to the mall parking lot and see the empty space, only to have someone else dart in? Yes. That moment. Or the parking space you always park in at work that someone else had the audacity to use yesterday? And no, it didn't have a reserved sign or anything…but the planet should know that's your space!!!
What happens inside you in that moment?
That's your character speaking.
2. HOW YOU REACT TO SLOW INTERNET
So this is a major fail for me. If the state of my character could be entirely summed up by my reaction to slow internet, I should probably be locked up from society at large and I would certainly miss out on heaven. I only throw things on the inside, but inside my little mind, there's not much left standing. Patience is a fruit of the Holy Spirit's work in our life.
Apparently the Holy Spirit and I have some work to do around internet connection speeds.
3. THE GAP BETWEEN WHAT YOU THINK AND WHAT YOU SAY WHEN SOMEONE COMPLIMENTS YOU
Christians are famous for false humility. Thanks, that wasn't me…it was the Lord sounds good but has several problems with it. First, the Lord probably doesn't sing or preach as poorly as you do. How many nobody's-told-me-how-bad-I-really-am Christian singers or preachers have ascribed their gift to God? And second, let's say you really are gifted. Even if you are decent at what you do—or great at it— there can be a gap between what you say publicly and what you think privately.
What you say: Thanks. It really wasn't much. 
What you think: Yes, I kind of rocked it, didn't I?
What you say: Oh, I'm not sure I deserve that.  What you think: Yes I do. Finally someone noticed.  So what do you say when someone compliments you? How about 'Thank you. I'm grateful it helped'? And then how about privately thanking God for the way he might have used you in that situation?
That's a decent start.
As C.S. Lewis said, true humility is not thinking less of yourself, it's thinking of yourself less.
4. HOW YOU RESPOND TO CRITICS
Haters gonna hate. But do you hate back? Or start listing off a thousand reasons why they're wrong? Or try to subtly undermine their reputation? Critics used to trigger a defensiveness in me that was primal. Now…for the most part…they don't. What if when someone criticized you, you said thank you instead (silently or out loud)? There's usually something you can learn from them. And often there's a kernel of truth…even if it's very small.
Even if you have to throw away most of what a critic says, you don't have to throw away the learning.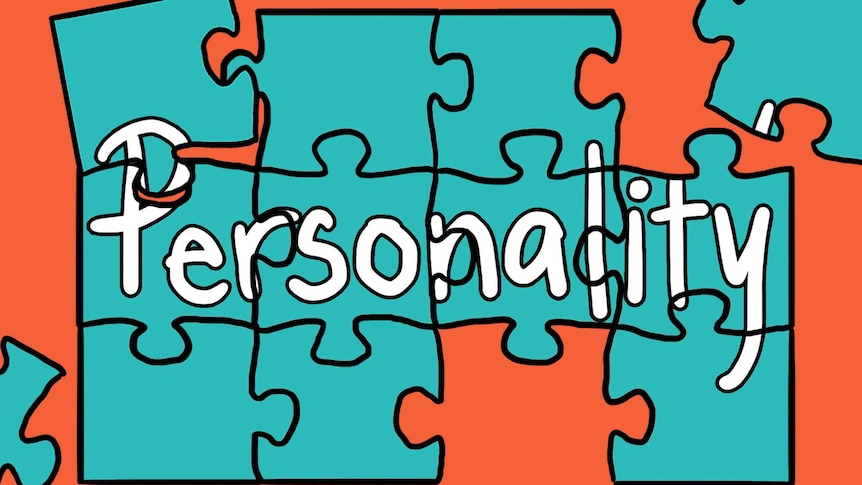 5. WHAT YOU TELL YOURSELF WHEN YOU MAKE A MISTAKE
So what self-talk loop plays in your head when you make a mistake? For too many of us, it's unhealthy. It can range from You're so stupid to You never make mistakes…other people do.  Neither is good. Again, mistakes are tremendous learning opportunities. They are rarely fatal.
And one of the keys to success in life is not how many times you get knocked down. It's how many times you get up. To be successful, you only need to get up one more time than you got knocked down.
6. HOW YOU REACT WHEN SOMEONE OVERFILLS THE TRASH…AND DOESN'T TAKE IT OUT
This one's all about the expectations you have about other people. Yes, there's an unwritten rule that people who overfill the trash should take it out. Isn't there? Isn't there? And isn't there a rule about the person who opened the clean dishwasher being the one who has to empty it…because otherwise the little 'clean' light goes off and you can mix dirty and clean dishes together…an unspeakable evil.
But there's also an unwritten rule about not being a jerk about it either when the rule gets broken.
7. YOUR SOCIAL MEDIA VOICE
So you're complex. You have moods, nuances and fascinating parts of your personality that are oh-so diverse. But chances are your friends could sum up your personality with a single adjective. If you're not sure that's true, flip the equation. You can probably sum up your friends' social media voice in a single word. As in…he's angry, or she's so insecure. If your friend summed up your social media voice in a single word, what word would they use? Snarky? Bitter? Braggy? Kind? Cynical? Hopeful? Petty? Helpful? Jealous?
Yes. You have a voice. What is it?
Your voice may be who you really are or pretend to be. But is it who you are called to be?
8. HOW YOU REACT TO OTHER PEOPLE'S SOCIAL MEDIA VOICE
So, of course, you do a much better job than other people on social media, don't you? Because your voice—my voice—is so beautifully appropriate. Owned.
9. HOW YOU RETURN THE SHOPPING CART
It was a random tweet years ago by my friend Jeff Henderson that got me thinking about this in the first place. Jeff tweeted "You can tell an awful lot about a person's character by how they return the shopping cart." He's right.
THE LITTLE THINGS ARE WHAT EVERYONE REMEMBERS
So why is any of this important?
Well, believe it or not, your character is what your spouse and kids will talk about after you've died. As a pastor, I've done my share of funerals over the years. In over two decades of helping families after a death, I've never seen a son pull out his dad's résumé at the funeral. I've never heard the kids discuss a parent's net worth while they stood around the casket or urn. I promise you, nobody close to you will be reciting the stats from your final quarter at your celebra- tion of life.
When I meet with families after a death, the legacy of the person who died becomes apparent within minutes. Sadly, it's not always great. I've seen some very hurt spouses and kids try to find nice things to say but come up with only a few awkward phrases that mask years of pain. I've also seen hearts that over time have grown dull and even indifferent to the deceased. Sure, nobody's glad she's dead, but they're not necessarily sad either.
So…how do you work on your character?
That's one of the 7 greatest challenges everyone no one expects but everyone experiences, and I write about it in my new book, Didn't See It Coming. Here's what top leaders are saying about Didn't See It Coming: "Seriously, this may be the most important book you read this year." Jud Wilhite, Lead Pastor, Central Church
"Powerful, personal, and highly readable. " Brian Houston, Global Senior Pastor, Hillsong
"Whatever challenge you're facing, whatever obstacle you're hoping to overcome, whatever future you dream or imagine, there is something powerful for you here." Andy Stanley, Founder, North Point Ministries
"Uncommonly perceptive and generous…You have to read this book." Ann Voskamp, NYT bestselling author
"Masterful." Reggie Joiner, CEO Orange
"Deep biblical insight, straightforward truth, and practical wisdom to help you grow." Craig Groeschel, Pastor and NYT bestselling author
"This book is sure to help you." Daniel H. Pink, NYT bestselling author
Over the years, one of the things I've enjoyed most about being a public speaker is having opportunities to hang out with Carey…It's not a matter of if you'll run into these challenges; it's a matter of when. Be prepared by spending a little time with a leader who has already been there." Jon Acuff, NYT best-selling author
"Nieuwhof's book provides expert guidance…with an accuracy that pierces the heart." Nancy Duarte, CEO Duarte Inc.